I bet you can not follow him.
It's been a while since my last post in Tumblr. So, … Im back

Just upload the jpeg version poster that I made. What do u think ?

I plan to write a blog about Stop motion movie. I am really into this one and it's really cool in the first time I saw it. How about you guys doing these days ?
Before, i did not care much about font and typeface much. However, after Dim1 course, I have realized the importance of typeface in life.
I usually choose Time New Roman or Arial coz I was told to do so. I think they are 2 basic fonts.
As soon as I find out there is something called Helvetica. It attracts me a lot.
Basically, I love simplicity and neutralism, and I found Helvetica qualifies both, so i like it.
Helvetica belongs to Sans-serif typeface and it was developed in 1957 by Max Miedinger and Eduard Hoffmann at Haas Type Foundry, which controlled by German Type foundry called Stemple, which also controlled by Linotype.
Helvetica originally comes from Switzerland.
At first, Helvetica was named as Helvetsia- a Latin name of Switzerland, but then it was changed to Helvetica because people can not accept using a country name for a font, so here we have Helvetica.
Helvetica is neutral, simple and pure. When people look at other typefaces or fonts, they can give opinion both positively or negatively. But when looking at Helvetica, it is just something you can not tell, maybe becoz it's there, you can not say its right or wrong to use Helvetica here and there. Its form is perfect and un-fix-able and can not be made better.
The shape of letters does not mean anything, the content comes from the whole words.
Helvetica is used world-wide, people can easily catch it on the way.
In Vietnam ?! Not much Helvetica appears except in Sai Gon's center.
People usually get wrong when distinguishing Helvetica and Arial coz they are almost the same. But when we look closely, there are small differences.
                                                                  Arial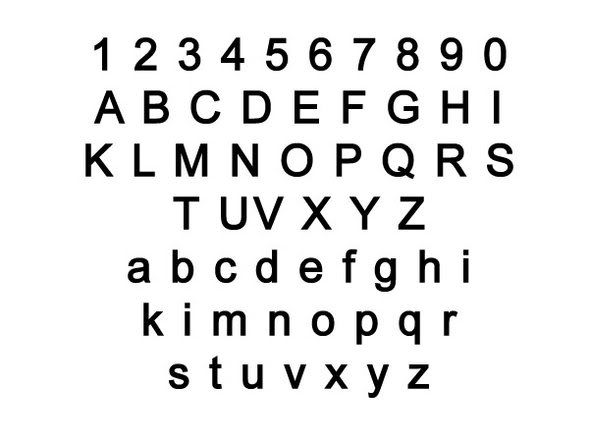 Helvetica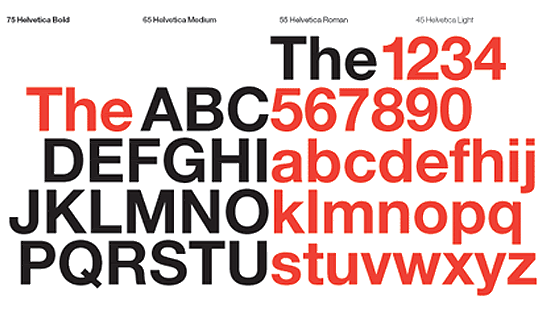 I feel more interested in watching "Helvetica movie", listening for what they are talking about Helvetica. Actually I feel inspired a lot. Helvetica is the 1st Font that I have to come into research. "Helvetica movie" in full HD is available in the Library (you can come and check out to watch in higher quality)
Here are 5 parts (/9 parts) that I like most in the movie, enjoy and have a nice day.
My "about to typography" work in Dim2 class (week 4)
Well hope you enjoy it, all done in Photoshop Cs2, I know it's old version, but my computer is damn weak, but it's ok, i know, i'm fine. This is all i can do. have a nice weekend.
Well, here are some pictures that go along with the topic restful/restless stuffs.
I hope i took these pictures correctly as what the topic requires.
1/ I took this scene by chance coz i love the angle when looking straight up to the lightbulb, it leaves me a wide view of the sky. (restful)
2/Well, I took this photo by chance in class (Restful)
3/ A small part of my house's wall. it Stays! (Restful)
4/ Restfulness
5/ Restlessness
 Hope you enjoy.
Well, After looking over those Typo-works, I chose this one coz it impressed me by its simplicity.
Lets take an overlooking into this logo. We can see that it is made up by 4 things (If the Shine is counted) : The Real Half Wine Bottle, The Word "WINE", the Shadow below and The Shine on the Bottle's surface.
Well, the Typeface, the Space and the Color play important parts in this poster.
For the word "On", the "O" is capitalized and the "n" is not. We have "On", and the font used here looks like hand-writing, so when we look at this, we feel s.th soft, light and somehow romantic, actually this is what I feel when I first look at it. It also makes me think about Grape Wine, coz those lines are curved, looks like those curved lines in a grape tree :D.
For the "WINE", this is really smart choice when the designer chose that font for the bottle's half under. For me, this font does not mean anything, it just fits with shape of the bottle, especially the curves on the "e"'s forehead and its "toe" (the curve up line that makes an "e"), exactly fits with the bottle's bottom.
The color is black, but for me, when i look at the color for 10s, it gonna change to dark blue or dark green (almost the same), i dun no if this happens to any1 else. Again, the color reminds me about an exact WINE bottle from FRANCE. More than that, I can feel the profession in this design due to its color (Black, or may by Dark Green and Dark Blue), but almost the Black color makes this looks professional.
This WINE bottle is made up 4 things, nothing else around it, large space out there and we can completely feel "breath-able" and freshness from it.
Profession, Simplicity, Awww i love this logo !
Designer: Piotr Chrobot
Welovetypography,"On Wine", viewed in 4 March 2010,http://welovetypography.com/9/, page 9

                           =REALISTIC DRAWING=
 I love this awsome piece of work. This is godly amazing.A perfect combination of Tech&Art, the first word came in my mind when 1st watch this Video is "Unbelievable". great job XD
Click here to check out his works. Those of his works are not only made by Photoshop..
                             =STOP MOTION=
Well, Stop Motion for the first post here. I love this Video. The idea is genius. All the connections between day and night, weathers, darkness and light are perfectly beautiful. I love the details added such as: the pillows, socks and blanket, they are all organized very well.
Whisper* This stop motion video is made from 2096 still photographs XD
Click here to see full information about this Video, including the Music, Lyric..ect..Hope you like it XD
Source: http://www.youtube.com/watch?v=2_HXUhShhmY&feature=fvst